Festival of Lights Concert Program

"Bahía de Banderas Artes Escénicas" is "Bay of Banderas Performing Arts".
"La Mesa Directiva" is "Board of Directors".
"Staff de Producción" is "Production Staff".

Shooting Stars small ensemble:
Joseph Cisneros
Aarón Hernández
Gerry Barreto
José de Jesús Santiago de Salcedo
Todd Johnson
Ron Lagasse
Steve Fulmer
Dean McIntyre

Who's Who
Alfonso López
Artistic Director, Choreography
Puerto Vallarta Gay Men's Chorus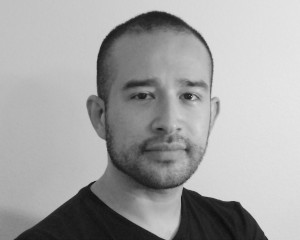 Mr. López, bass-baritone, holds a Master of Music Degree in Vocal Performance from The University of Texas-Pan American where he graduated with Highest Honors. He has directed Elementary, Middle School, and University choirs; directed musicals in Universities and Colleges in Texas and more than 150 concerts at Opera Teatro Bar in Texas; and performed in plays, recitals, operas, and musicals throughout Mexico and The United States.
This year, he was head judge for The Voice of Vallarta, worked as a Stage Technician in several shows for PVMC founder and former Artistic Director Bob Bruneau, and directed and performed in the musical Forever Plaid. In addition to directing The Puerto Vallarta Men's Chorus, Mr. Lopez teaches voice and piano privately, is directing this summer's "The Best of Voice of Vallarta" CD and concert, and is preparing other projects and musicals for the following season of Act II Stages. In addition to music, his hobbies include Mixed Martial Arts, video games, and learning in general. He would like to thank Richard Canter and all of PVGMC's Board of Directors for their hard work and continuous support; Danny Mininni, Santiago Tello, Ángel Paredes and Oscar Cisneros for making Act II Stages a second home; José de Santiago for being so involved in this concert's production and pressuring to get things done; all of previous and present PVMC contributors for making this concert possible; and you.
Sally Estes
Principal Accompanist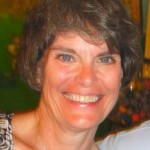 Sally and her husband, Jim, have been frequent visitors to PV for 30 years, moving here permanently in 2012. Sally's life has revolved around music with early piano and clarinet lessons, and accompanying numerous H.S. and college soloists and ensembles. She earned her BA with an emphasis in piano performance. In addition to accompanying the Puerto Vallarta Gay Men's Chorus, Sally plays keyboards with the Worship in Paradise praise band, is a clarinetist with the Vallarta Chamber Orchestra and teaches private piano lessons. Her hobbies include white-water rafting and reading.
Act II Entertainment Stages
Danny Mininni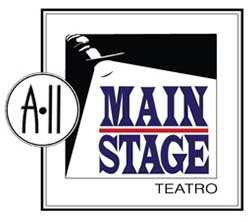 Act II Entertainment is committed to providing year-round programming that engages our multi-cultural community, including Main Stage musicals and plays, concert series, late night shows, Red Room Cabaret shows, and the Encore Piano Bar.
Act II Entertainment engages, inspires, entertains, and challenges audiences with theatrical productions that range from the classics to new works; we train and support the next generation of theater artists; we provide arts education programs that promote life-long learning to a diverse community; and we celebrate the essential power of the theatre to illuminate our common humanity.
Concert Program
Light the Candles of Hanukkah
Ya Viene la Vieja
Fum, Fum, Fum
Hallelujah! (Shooting Stars ensemble)
Deck the Halls in 7/8 (Shooting Stars ensemble)
L'enfant au Tambour (soloist Michael Peters)
Peaceful, Silent Night (with duet Joseph Cisneros and Ron Lagasse)
INTERMISSION
Santa Claus Llegó a la Ciudad (soloist Raúl Torres)
Santa Baby (soloist José de Jesús Salcedo de Santiago)
My Favorite Things (Shooting Stars ensemble)
I Cannot Count the Stars
I Believe
Adeste Fideles (with soloist Steve Fulmer)
ENCORE Jingle Bell Rock
Translations
Ya Viene la Vieja
The dear old lady is coming
With a Christmas present
That you love so dearly
She presents it to you
A garland of green lemon leaves,
The Virgin Mary, the Mother of God
The kings are coming,
Through the sand dunes,
And they are bringing a royal tower for the baby
The kings are coming from that way
And they are bringing sweet cookies in wine for the baby
L'enfant au Tambour
The Little Drummer Boy (English Version)
Come they told me, pa rum pum pum pum
A new born King to see
Our finest gifts we bring
To lay before the King
So to honor Him
When we come
Little Baby
I am a poor boy too
I have no gift to bring
That's fit to give a king
Shall I play for you
On my drum?
Mary nodded
The ox and lamb kept time
I played my drum for Him
I played my best for Him
Then He smiled at me
Me and my drum
Santa Claus Llegó a la Ciudad
Santa Claus Is Coming to Town (English Version)
You better watch out
You better not cry
Better not pout
I'm telling you why
Santa Claus is coming to town
He's making a list
And checking it twice
He's gonna find out
Who's naughty or nice
Santa Claus is coming to town
He sees you when you're sleeping
He knows when you're awake
He knows if you've been bad or good
So be good for goodness sake!